12/09/2022 – The tramway arrives at Bonnevoie
News
12 September 2022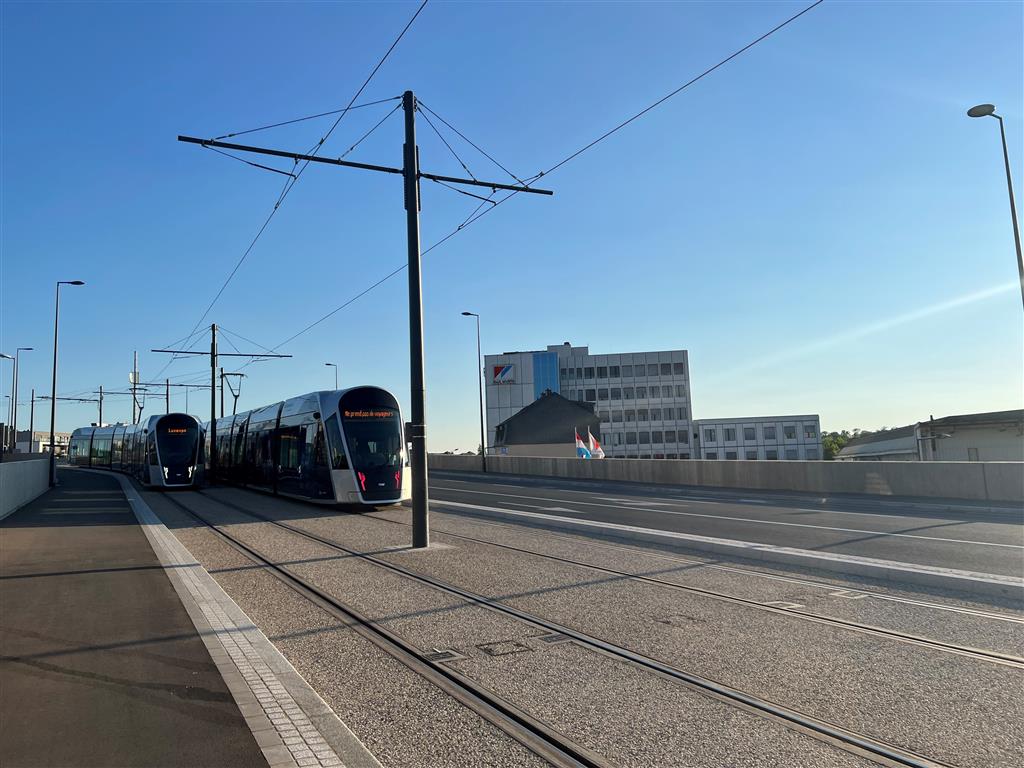 The inauguration of the 2 new tramway stations "Lechte Steiwer / Dernier Sol" and "Lycée Bonnevoie", took place yesterday as planned, in the presence of François Bausch, Minister for Mobility and Lydie Polfer, Mayor of the City of Luxembourg.
The new section, 1,2km long crosses the Pont Buchler, then runs along the brand new boulevard de Kyiv to arrive at the station Lycée Bonnevoie. There's no doubt that the students from the Lycée will be sure to use it for the first day of school this week.
Confident with complexity.