CONFIDENT WITH COMPLEXITY since…. more than 50 years
From a 4-person department within our parent company Paul Wurth to a company with 70 employees, Paul Wurth Geprolux has always contributed to the design and construction of excellent buildings and efficient infrastructure. Through our reputation and renowned expertise, we have influenced the Luxembourgish urban landscape through unique projects such as bridges, railway stations, an airport, school complexes and many other emblematic buildings in Luxembourg. While always being able to remain loyal to our customers, some of whom are trusting us more than 50 years.
1870 – 1950's
HISTORY BEFORE
OUR STORY
In 1870, Eugène Muller built a boiler room in Luxembourg Hollerich, known to the city's residents as the "Kesselfabrek". Then in 1890, the company was entrusted to Paul Wurth, a young engineer.
At first, the company specialized in metal assembly work, especially the construction of metal bridges and blast furnace shells, prepared in its workshops.
In the 1950s, Paul Wurth began working more specifically on the implementation of overall projects: the installation of blast furnaces and the supply of auxiliary equipment and engines.
Another part of the activity involved steel structures which established Paul Wurth's beginnings in the civil construction field. One of the structures built for example was the Citroën garage in Brussels.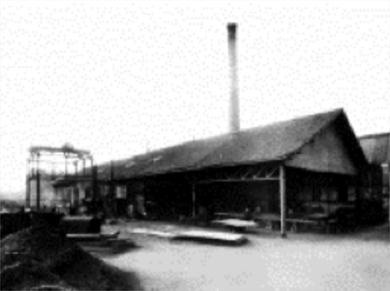 1870 - Creation of the Paul Wurth Workshops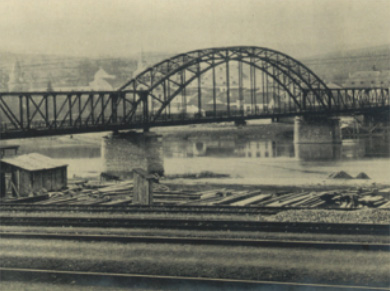 1909 – Schengen bridge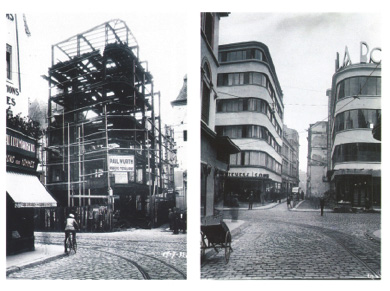 1932 - Corner Grand Rue, rue du Fossé, Luxembourg. Steel structure of the two department stores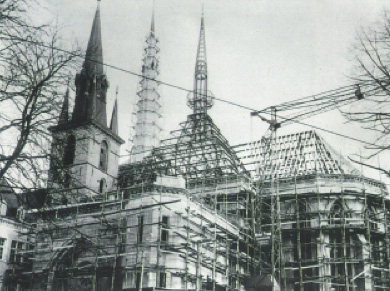 Late 1930s - Steel-structure of Cathedral "Notre-Dame" of Luxembourg
1960-1970
THE BEGINNING OF
OUR STORY - PAUL WURTH,
"PONTS & CHARPENTES "(BRIDGES & STRUCTURAL ENGINEERING) AND "GENERAL CONTRACTING"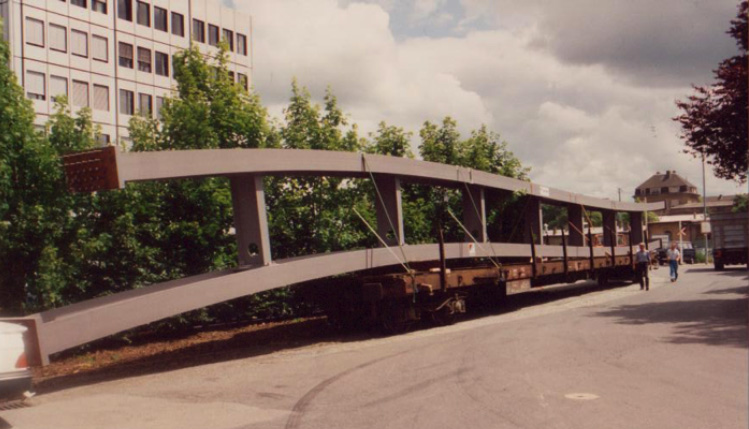 Transport of a metal bridge
The business continued to flourish in the 1960s. And then in 1978 with only 4 people to begin with, the "Bridges & Structural Engineering" division was created within Paul Wurth. The aim of this division was to help develop the construction of metal bridges, mixed concrete-steel bridges, and the construction of structures in Luxembourg. Paul Wurth provided both the material and the assembly leading to a total of 95 bridges being built between 1890 and 2000.
Towards the end of the 60's, a new idea emerged that contributed to the development of civil construction: the construction of turnkey real estate complexes. Paul Wurth's new administrative building rue d'Alsace, finished in 1961, is one example among others.
The first projects performed under general contracting already started in 1968: a maintenance hangar for "Ponts et Chaussées" in Diekirch, a primary school in Echternach, a secondary school in Wiltz and the "Kleng Kueb" building, a hemicycle for the European Parliament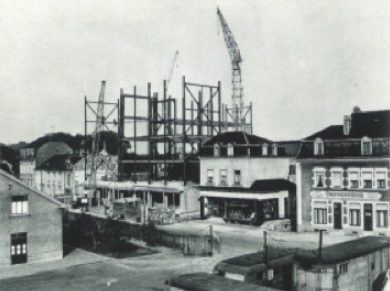 1959-1961 Erection of the structures of the new Paul Wurth building, rue d'Alsace.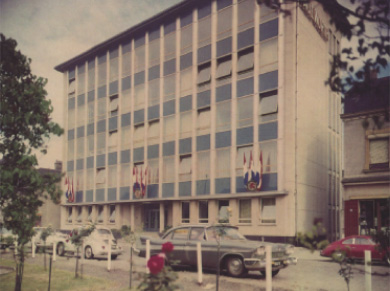 1961 The work is completed. This is the new Paul Wurth building, rue d'Alsace.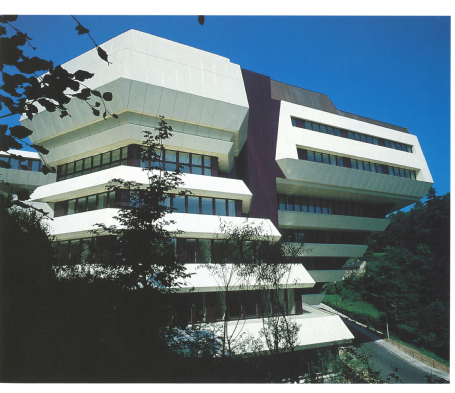 Late 1970s: Hemicycle "Klenge Kueb", European Parliament
1980's
PAUL WURTH, GENERAL CONTRACTOR AND BEGINNINGS OF "PROJECT MANAGEMENT"
With a small team, Paul Wurth, in his "general contracting" branch, is gradually moving towards the services of delegated project manager. Paul Wurth's strength is to offer not only the coordination of the project, but also plan monitoring and a presence on site. Projects such as the "Caisse des Employés privés" and the European Commission's Computing Centre, known as the "Cube Building", have been achieved.
Furthermore, Paul Wurth has also been able to support the development of industrial activity in Luxembourg. The first contract mentioning the notion of "project management" was signed in 1979 with the American company Guardian when they decided to establish themselves in the territory, in Bascharage. Paul Wurth was in charge of project management and technical engineering.
Project management continued for large public buildings, such as the European Parliament or Social Insurance, offering services from preliminary administrative procedures, to construction site coordination, financial and budgetary monitoring as well as final commissioning of the building.
At the same time, bridge construction activity is ongoing, with the development of major highway viaducts in particular.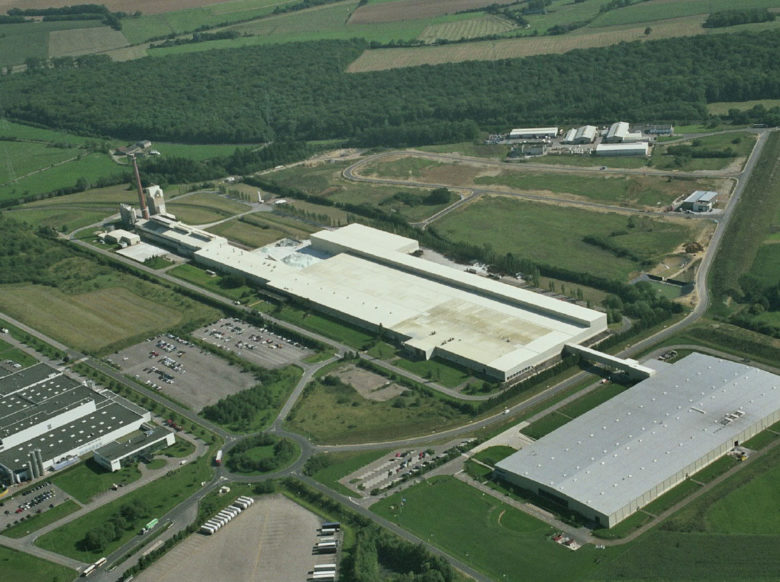 Guardian, early 1980s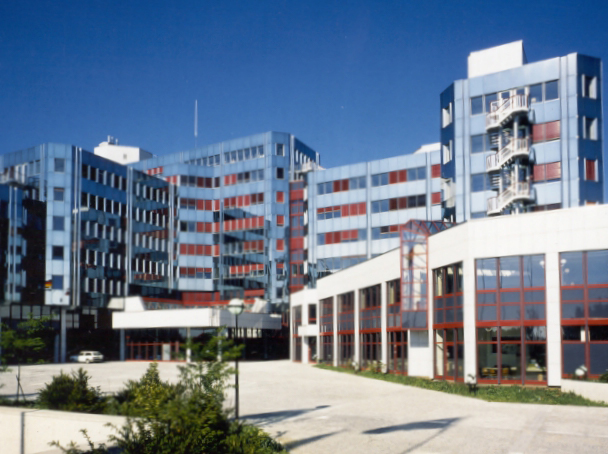 European Parliament, BAK building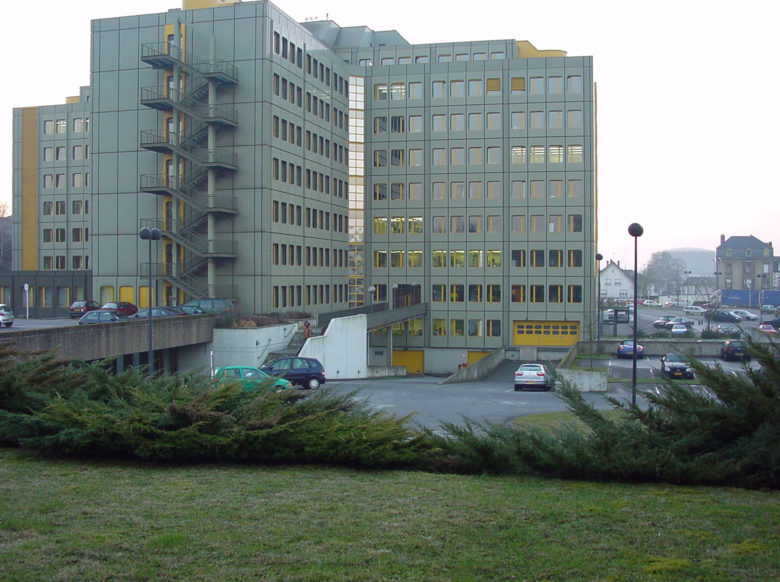 Établissement Assurances Sociales (Social Insurance Institution) AVI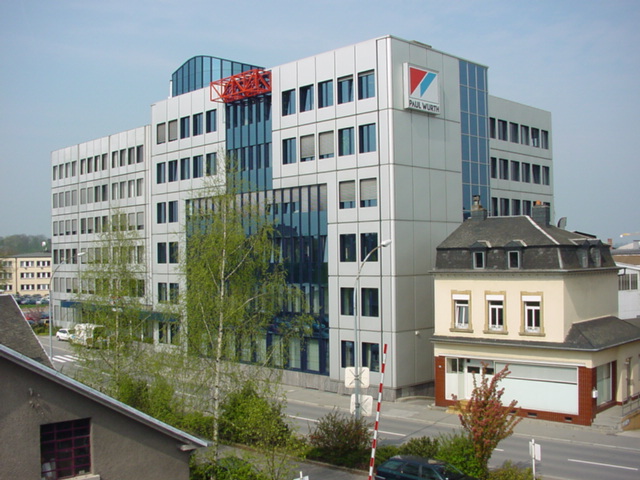 1985 - Paul Wurth building, extension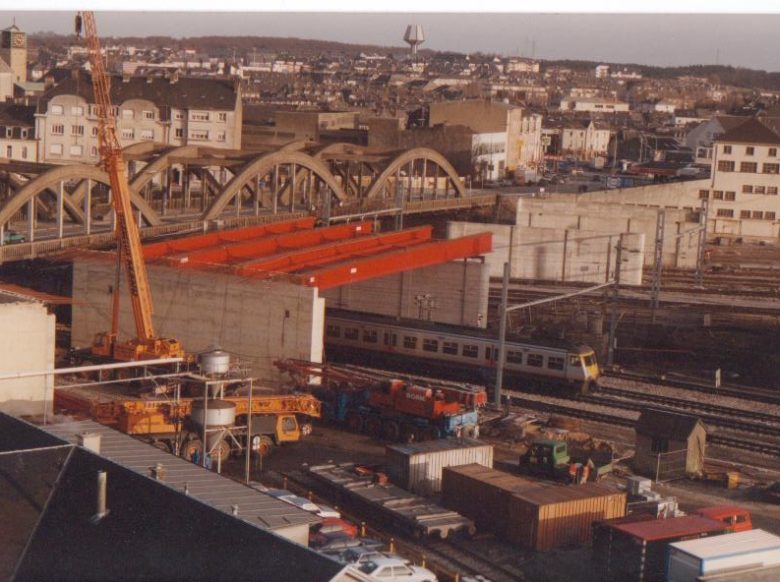 Bridge –Luxembourg station
1990's
PAUL WURTH, "CIVIL CONSTRUCTION" DEPARTMENT
With its success and the need to meet the customers' requirements, the team grew to 20 people. Leading in the 1990s to the CCO "Civil Construction" department being created within Paul Wurth.
This is the decade of major worksites and unique large-scale projects in Luxembourg, particularly those entrusted by the "Administration des Bâtiments publics".
Full project management services also continue to be provided to major manufacturers such as Rubbermaid, Thomas Betts, Fasson, Husky, Ewald Giebel and Brasserie Mousel.
In 1997, the legal entity Geprolux S.A. is officially founded.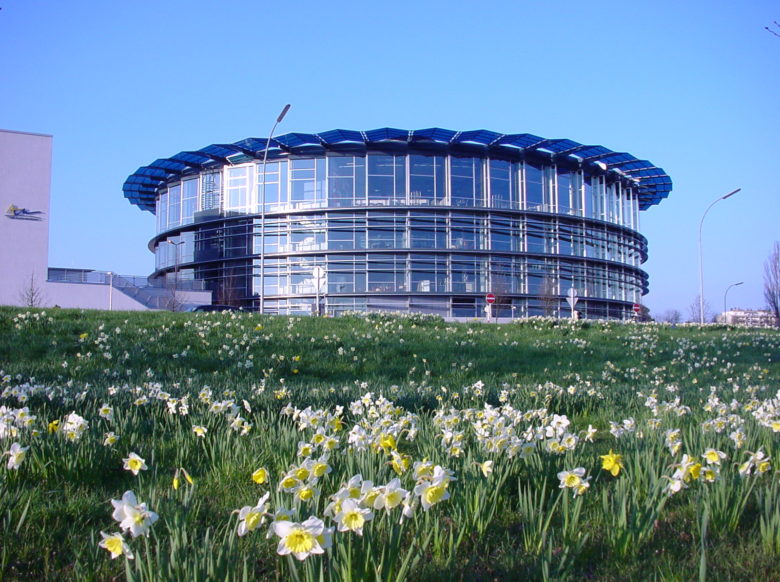 Campus Geeseknaeppchen and forum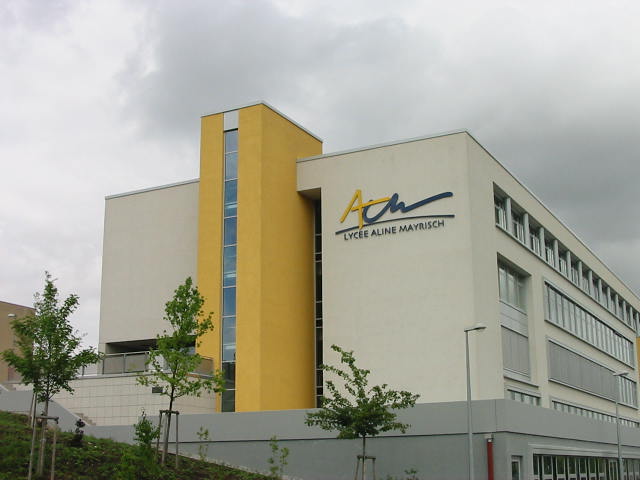 Lycée Aline Mayrish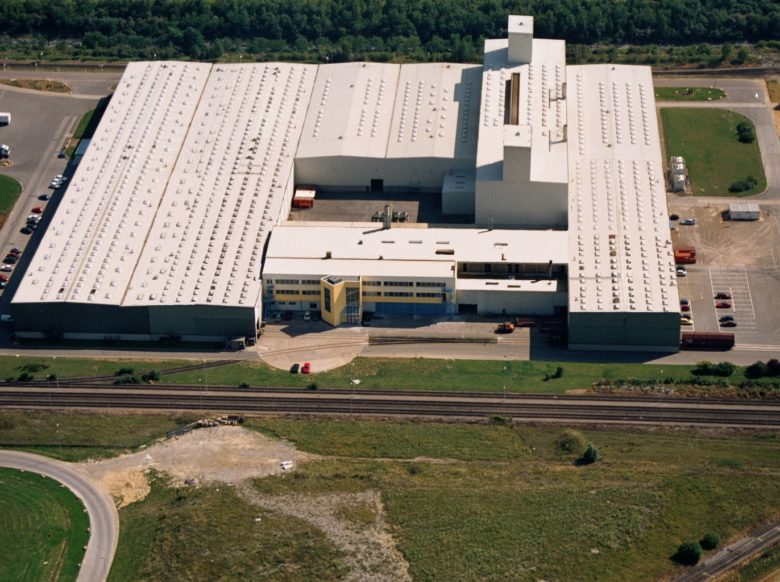 Ewald Giebel factories (plants) and halls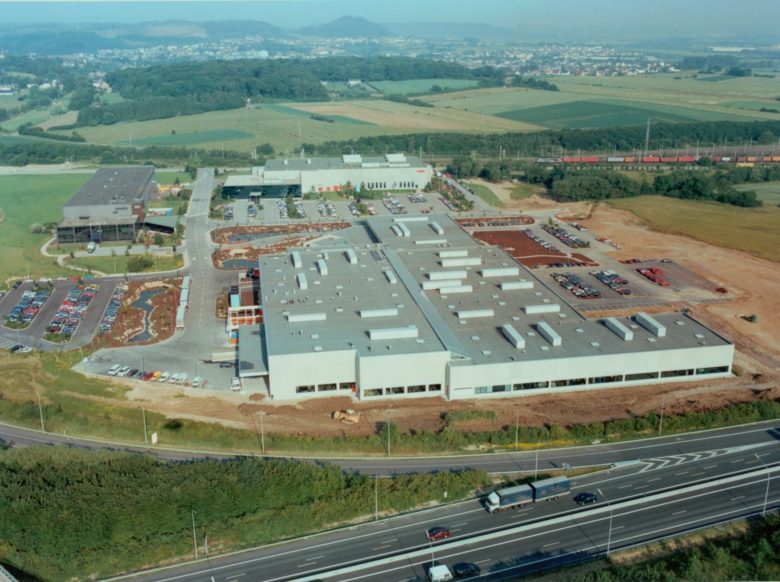 HUSKY factories (plants) and halls
2000's – 2010's
PAUL WURTH, CEE "CIVIL & ENVIRONNEMENTAL ENGINEERING" DEPARTMENT
Paul Wurth has successfully diversified into the civil construction sector, and the activity now not only covers project management (construction of the 4th extension of the European Court of Justice, the European Investment Bank, school complexes) but also other services that are developing in parallel such as technical engineering, construction audit and the refurbishment of existing buildings.
The construction sector is increasingly orientated towards the environment and as a result, in 2012, the Civil Construction CCO department was renamed CEE (civil & environmental engineering) following new activities in the field of engineering and energy management of buildings.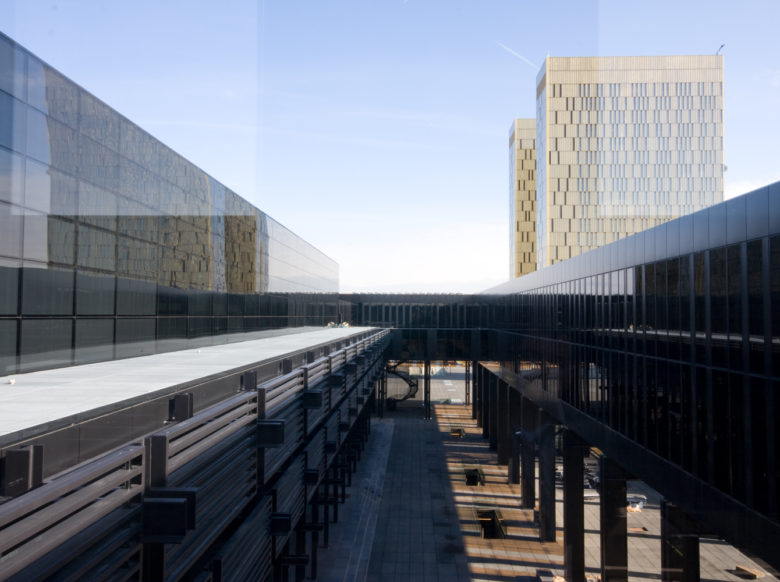 4th extension of the European Court of Justice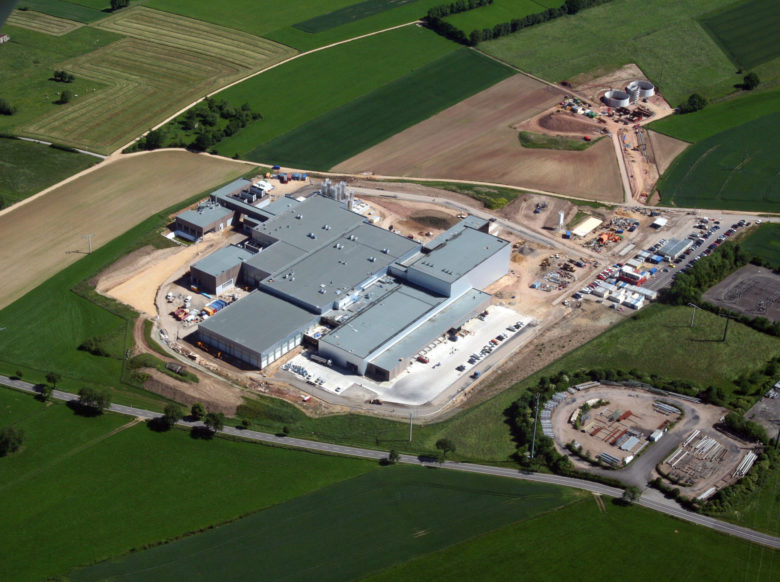 Luxlait factory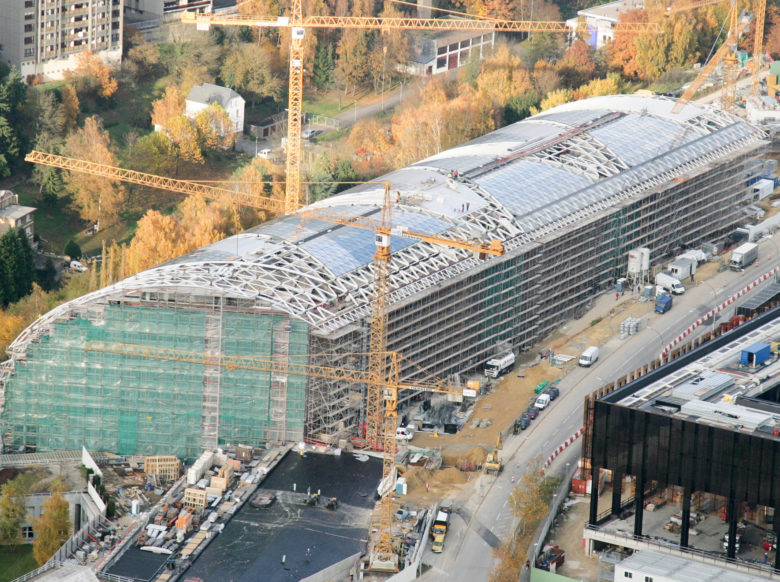 European Investment Bank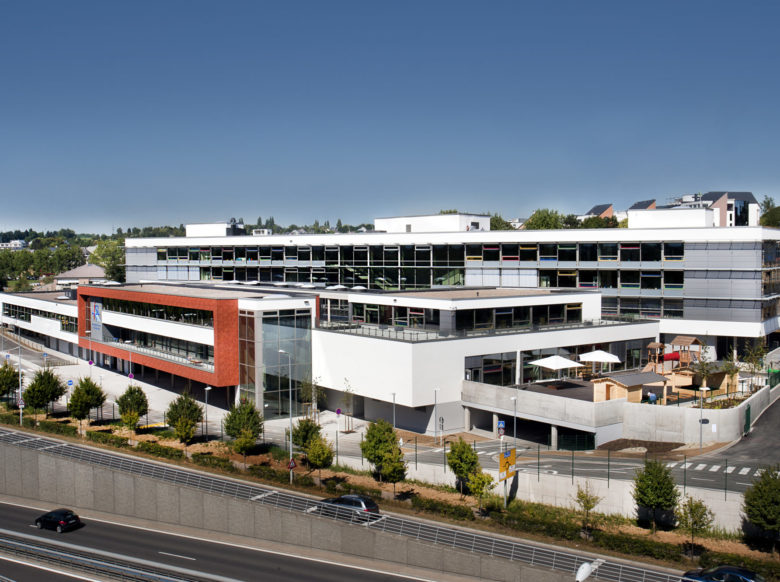 International School of Luxembourg 2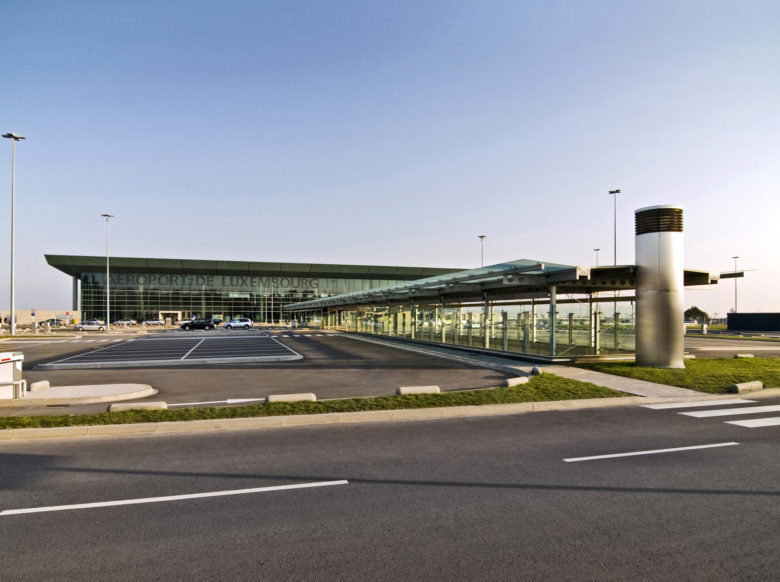 Airport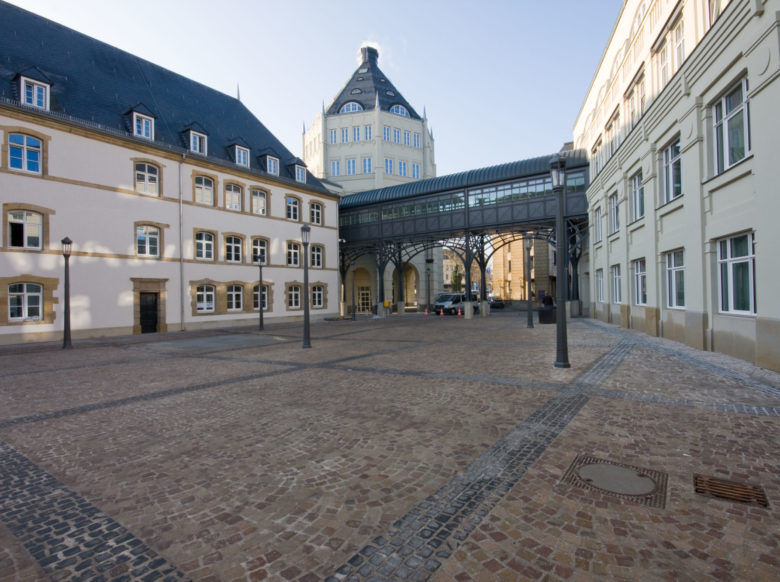 Court of justice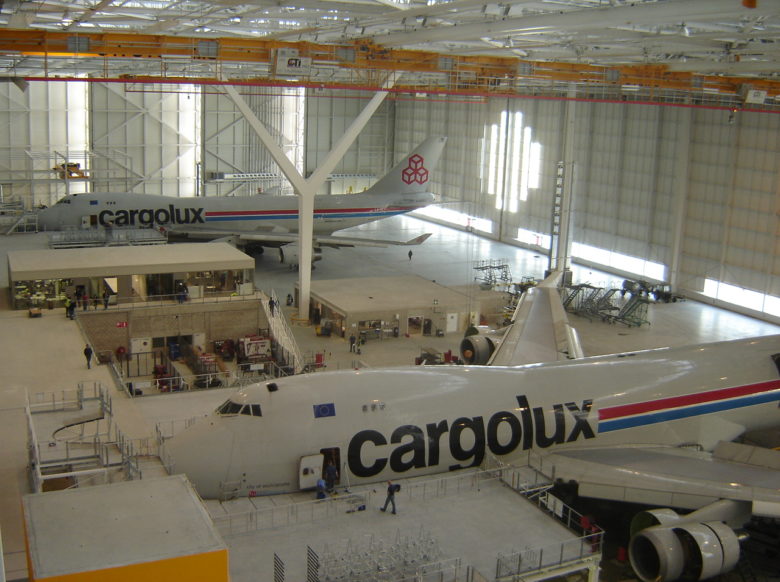 Cargolux
TODAY
PAUL WURTH GEPROLUX SA
As the number of projects grew, the activity became more autonomous and more independent within the Paul Wurth group.
Finally, in 2014, the CEE department (civil & environmental engineering) was consolidated into Paul Wurth Geprolux S.A., which currently has more than 70 employees and is managed by two directors.
Since its foundation, Paul Wurth's "civil construction" activity, followed by Paul Wurth Geprolux, has had nearly 500 projects to its credit and has offered a multitude of different services.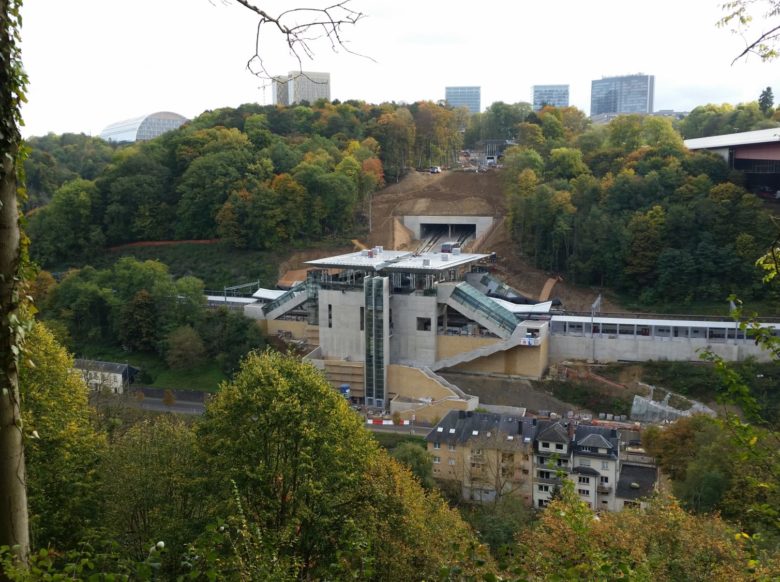 Funicular Railway Station Pfaffenthal-kirchberg
Tramway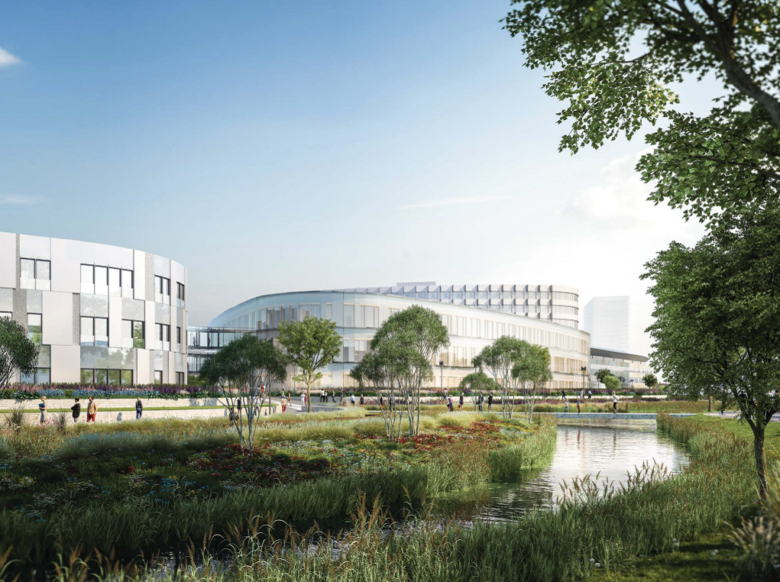 Hospital Center « Emile Mayrisch »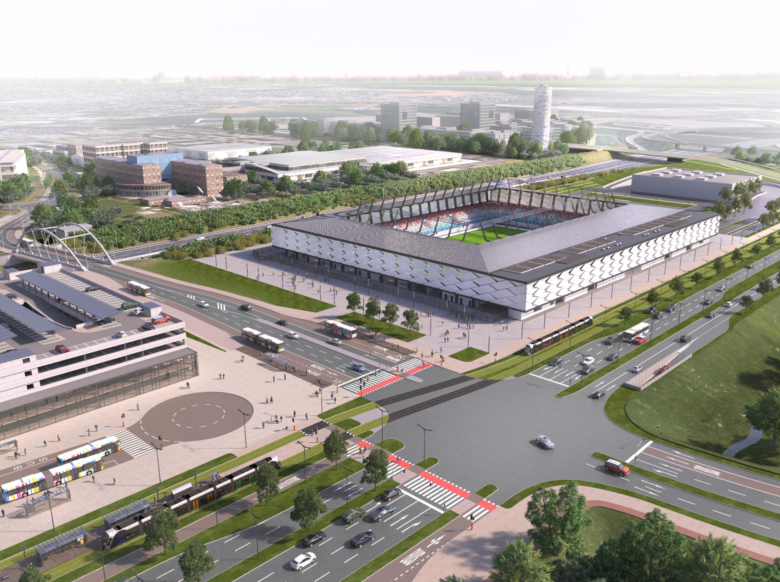 National football and rugby stadium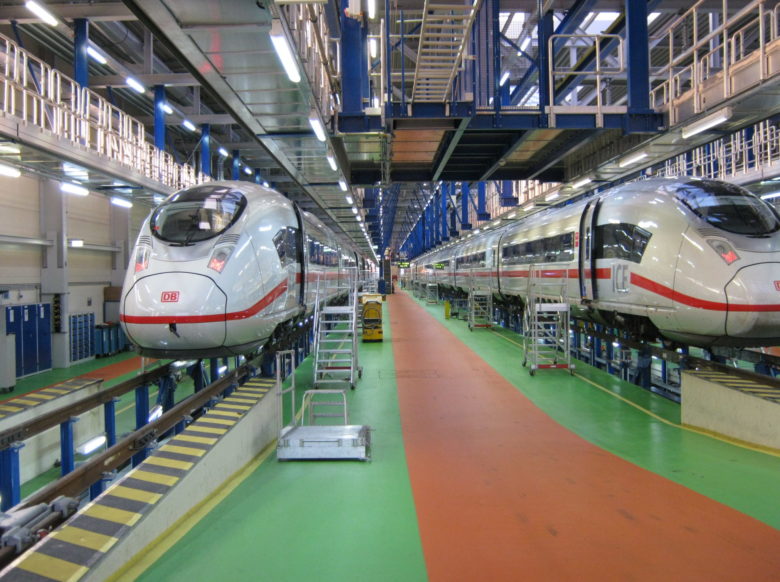 Deutsche Bahn maintenance hall for "ICE" 4 Köln-Nippes (first project planning entirely in 3D, CO2 neutral)
Confident with complexity.